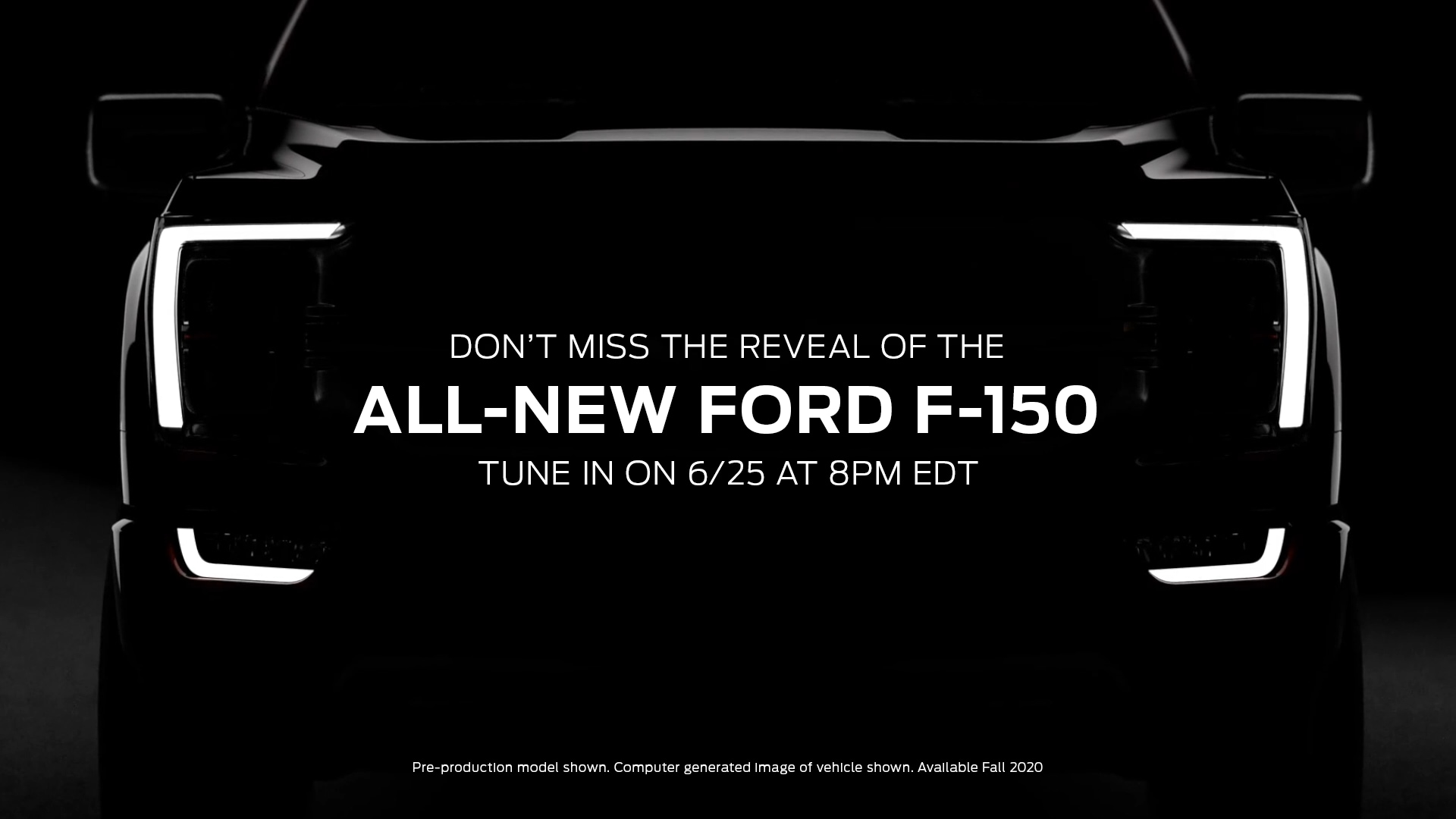 You don't want to miss out on your opportunity to see the reveal of the brand new 2021 Ford F-150! The Ford F-150 has been the best truck on the road for all people and professions and we're sure the 2021 Ford F-150 will continue this amazing legacy. Make sure to tune in to the live broadcast on either Facebook or YouTube so you can be one of the first people to know all the outstanding new features the 2021 F-150 comes equipped with.
Or scroll down to watch the reveal below!

After the broadcast is over, if you have any questions about the 2021 Ford F-150 or want more info about when you will be able to order one, simply fill out the contact form below and one of our product experts will help answer all your questions!
Request More Info