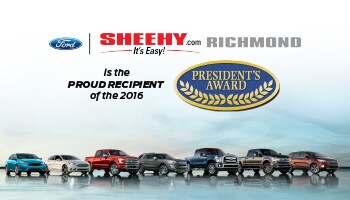 At
Sheehy Ford of Richmond,
our customers are our highest priority. We are always working around the clock to ensure that we
exceed our customer expectations and needs.
We pride ourselves on our ability to put a smile on all our customers' faces and keys in their hands. So, we are thrilled to announce that we received the
Ford President's Award!
Every year…
Read More